The Face Of One Of The New American Terrorists
A man who won't bend to the rules. I would also say, bogus traffic stops, such as "weaving", or "tail light out", are common thug lies to work you over. I'm surprised the Stazi didn't call his house a "compound". Take a look at his straight gaze and wonder.
To be honest? I'd want this old son on my side.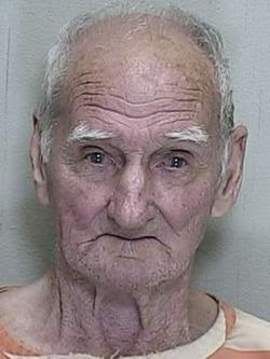 Man, 81, arrested on gun, marijuana charges
"
He is 81 years old and drives a four-door, white, 1999 Oldsmobile Intrigue.
The Marion County Sheriff's Office arrested Griggs after getting a tip about drug sales at his Ocklawaha home, reports the Ocala Star Banner.A deputy dispatched to Griggs home saw Griggs pull out of his driveway and head down the road.
The deputy also noticed that Griggs was weaving in his lane, so he stopped his car.
Griggs allowed the deputy to search his car. The officer found found a revolver that had no serial numbers.
He also allowed deputies to follow him home so they could search the residence, according to the Sheriff's Office.There the deputies found several long guns in individual cases under a bed, a revolver in a drawer and two loaded revolvers in the master bedroom -- a total of 10 guns."
Oh oh, scared and shocked I am, Sun Sentinel!