At It Again
White phosphorus shell exploding
. "These weapons are particularly nasty because white phosphorus continues to burn until it disappears. If service members are hit by pieces of white phosphorus, it could burn right down to the bone."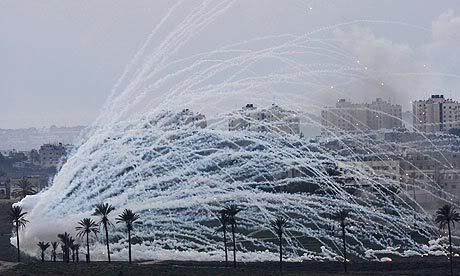 A shell fired by the Israeli military explodes in the northern Gaza Strip.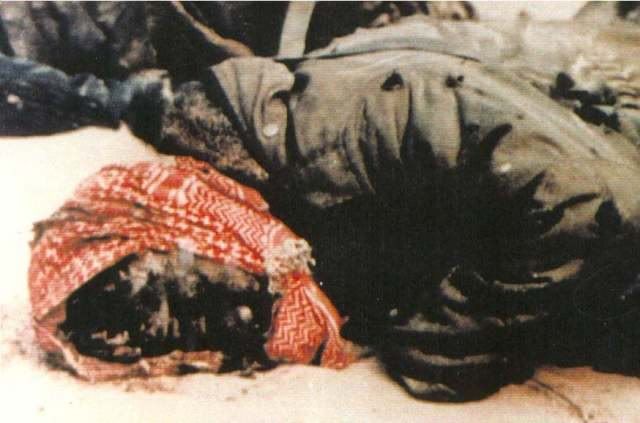 Iraqi woman burned to death by white phosphorus used by US troops in Fallujah, Iraq.




Israel used white phosphorus on Lebanese civilians in 2006.

Bonus Toxicity - Depleted uranium found in Gaza victims

"Medics tell Press TV they have found traces of depleted uranium in some Gaza residents wounded in Israel's ground offensive on the strip."