Gigantic Rats Threaten Florida
Florida tries to wipe out infestation of enormous rats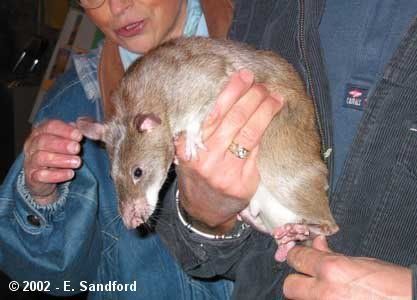 "
U.S. federal and state officials are beginning the final phase of a two-year project to eradicate the Gambian pouched rats, which can grow to the size of a cat and began reproducing in the remote area about eight years ago.(...)They don't belong here and they need to be controlled
.
They could cause a lot of damage
"
They invaded and began an infestation about the exact time Jeb Bush became governor of Florida. Coincidence? I think not.