Yawn
NASA finds new evidence of liquid water on Mars
"LOS ANGELES (Reuters) - NASA scientists have discovered new evidence that briny water flows on
Mars
during its warmest months, raising chances that life could exist on the Red Planet, the space agency said on Thursday.
NASA first found signs of water on Mars more than a decade ago, but earlier indications were that any existing water would be frozen and concentrated at the poles.
Recently analyzed images from NASA's Mars Reconnaissance Orbiter satellite show dark, finger-like features that extend down some slopes and crater walls on the planet during its late spring through summer, fading in the Martian winter.
"This is the best evidence we have to date of a liquid water occurring today on Mars," said Philip Christensen, a geophysicist at Arizona State University, Tempe, in a NASA panel announcing the findings in Washington."
Mariner probe
Mariner probe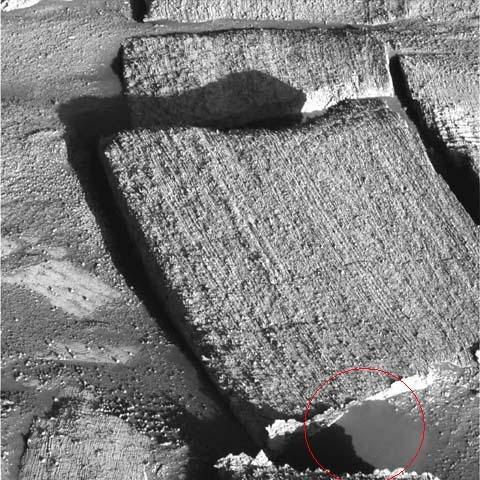 rover looking back on it's track after it rained