Constitution With A Caveat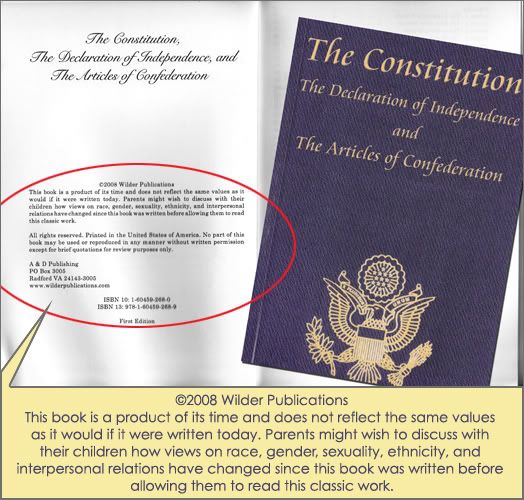 "If you read yesterday's thread in George Washington, "Oops! My, bad" you might have seen this mentioned by @racist. He bought a copy of the Constitution from Amazon, and upon reviewing his purchase, read a shocking statement from the publisher inside the book. He was kind enough to scan the page for iOTW and it is for real.
Here is the book's page on Amazon.com. If you read the reviews-other folks are surprised/shocked/angered too. Why does Amazon still use A&D Publishing/Wilder Publications if their product is defective and biased? You might want to ask them."