Mark Your Calendar
When Girls Are Mean: Understanding Relational Aggression And Female Bullying
- November 1, Mississagua, Ontario
Understanding the terrors of that, you know, psychological warfare.
International Rubber Expo
- November 1-3, Udaipur, India
Build the perfect tire swing.
Festival of the Wind
- October 31 - November 4, Calvi, France
All wind sports (kites, ballooning, bungee, hang-gliding) are on the agenda
Bald Eagle Festival
- November 7-11, Haines, Alaska
Watch 3000 bald eagles rip salmon carcasses to pieces.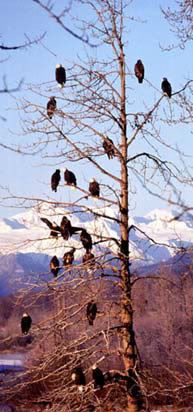 10th International Conference on Shellfish Restoration
- November 13-16, Zeeland, Netherlands
And clambake?
Incontinence, The Engineering Challenge
- November 15, London, England
Fluid mechanics, neurophysiology, is there a lot more than meets the eye?
Depends.
International Pineapple Symposium
- November 18-23, Paraíba, Brazil
Monkey Banquet Festival
- November 25, Lop Buri, Thailand
Locals prepare a huge feast for the monkeys, wild simian food fight ensues.