Executive Posse
Ever wonder who accompanies Little Boots when he travels?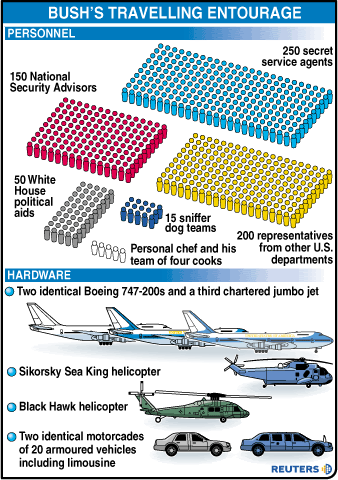 But this list is incomplete. Where is the
Presidential Poop Patrol?
"
The Bush White House is so concerned about Bush's security, the veil of secrecy extends over the president's bodily excretions. The special port-a-john captured Bush's feces and urine and flew the waste material back to the United States in the event some enterprising foreign intelligence agency conducted a sewage pipe operation designed to trap and examine Bush's waste material. One can only wonder why the White House is taking such extraordinary security measures for the presidential poop
."