Flailing False Flag Fascists Flaunt Flesh
So Ambassador Bernard's "shitty little country" is
resorting to half naked young women
to fight it's ugly reputation to attract tourist money. Why am I not surprised that Israel feels the need to dangle tits to sweeten it's rotten image?
Even the military angle is patently phony. Most Israeli women do a compulsory two years in the military anyway so it's like Playboy doing a spread on the "Girls of Earth."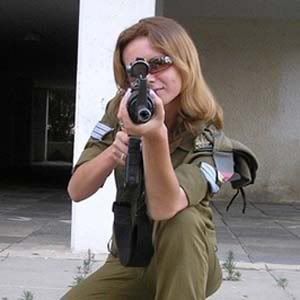 can you say cheese? Say it!