Space Tourist Can't Display Flags
Anousheh Ansari
is an foreign born, naturalized american who happened to be rich enough to buy a trip into space.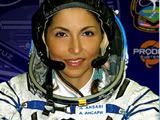 She wanted to display small insignias of both her native country and her adopted country. Both american and russian space officials didn't want her to do that. Seems displaying national flags is now forbidden.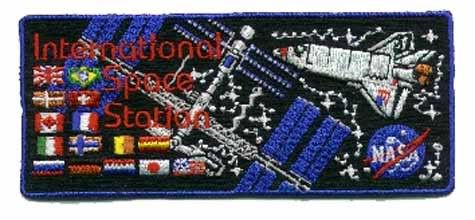 A month ago it wasn't an issue -
US and Iranian flags to go into space with female tourist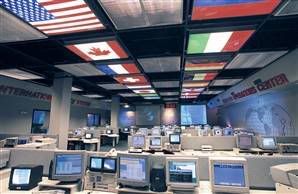 It sure wasn't an issue in 2002 when a guy named Mark Shuttleworth (what a propitious moniker for a guy to hitch a ride on the space shuttle!) went up there and prominently waved his nation's flag.
Shuttleworth was a south african. He had a great time for the cash he spent.


But Ansari was born in Iran, which will soon be bombed back to the stone age, so a little badge with both the american and iranian flags sent too much of a positive image of cooporation between the two countries. But it seems space officials were more than happy to collect her reported $20 million.
Here's the insignia she designed to wear.