McPlacement
Wouldn't you know, it's Murdoch's Fox.
"News" show wants you to know what coffee to swill
"
The tentacle-like growth of clandestine advertising in American TV shows in the form of product placement has taken another controversial step with the introduction of McDonald's products into regional news programmes.
Several TV outlets have begun to sell the fast-food giant the right to place cups of its iced coffee on to the desks of news anchors as they present morning current affairs shows.
Typical is Fox 5 News in Las Vegas, an affiliate of Rupert Murdoch's Fox television network. Two cups of coffee, their cubes of ice glinting in the studio lights, now daily stand before the channel's morning presenters. The presenters conspicuously do not drink from the cups, which is just as well - the cups contain a bogus fluid and fake ice to prevent the cubes melting."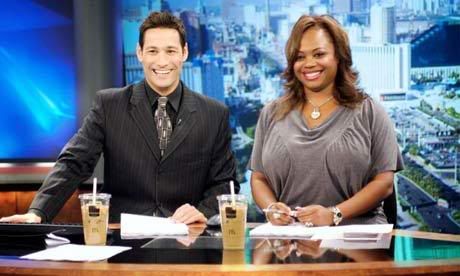 now make sure the logo faces the camera