Can't Stop Thinking Bout Them Longhorns
Illuminati stooges are possessed by the University of Texas Longhorns, so much so that they'll even dream about an upcoming match with the UCF Knights in Orlando this Saturday and unconsciously make the infamous hook 'em horns hand sign...
during a moment of silence at the 9/11 memorial.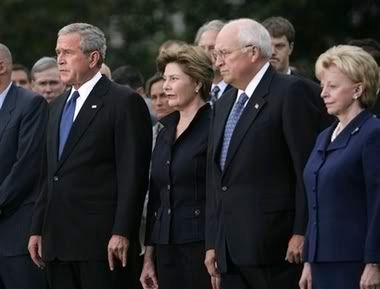 Even in the midst of a first inaugural.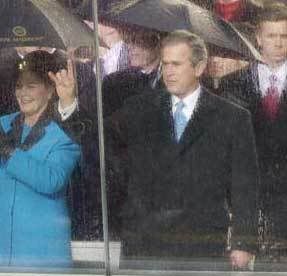 Or jubilation at the Katrina triumph.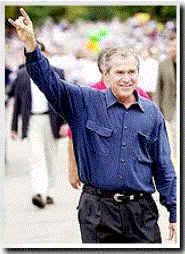 How 'bout them Longhorns?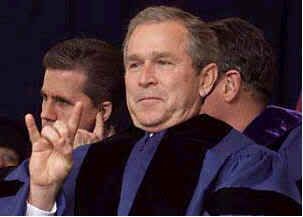 Laura spies a fellow fan.
Yessir, the season's right on schedule.