Just Some Suggestions
I was monitoring the Limbecile show today while I was washing the dishes and heard that the Vermont Teddy Bear Company is one of the sponsors. A quick peek at their site shows that one can buy a stuffed bear-like animal that theyll dress up in an assortment of semi humorous guises, such as the dead-from-the-neck-up cracker bear:
the used-and-discarded-cannon fodder bear:
and the coked-up-frat-boy bear:
This seems to be an innovative company that has a viable product that serves to assuage whatever guilt you may feel about gift giving. However, being a sponsor of the Limbecile "excrement in broadcasting" radio program is a splendid opportunity to cash in on the core values of his listening audience. So I suggest to the Vermont Teddy Bear company that they include these items:
the fabulously-successful-war hero doll: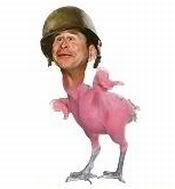 and the shock and awe-collateral damage-raghead doll: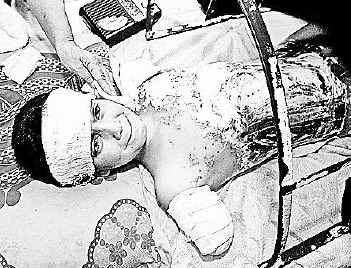 I'm sure the good folks at Vermont, by appealing to Limbecile's war obsessed audience, would rake in a bundle with these items. In the spirit of christmas, possibly they'd share some of their profits with the people of Iraq.