It's Going To Get Interesting
Undiscovered civilizations that will knock our socks off.
"Evidence of a previously unknown ancient civilization has surfaced during recent deforestation in the Amazon basin. Archaeologists surveying from airplanes and using satellite imagery have spotted 260 of what New Scientist calls "avenues, ditches and enclosures" along the Brazil-Bolivia border.
The previous belief had been that before the Spanish and Portuguese arrived in the 15th century, complex society did not exist in the Amazon. The recently discovered landforms, which researchers call geoglyphs, suggest otherwise. The structures come in the form of squares, concentric circles or hexagons and octagons and are connected by roads. Denise Schaan of the Federal University of Pará in Belém, Brazil says, "Every week we find new structures."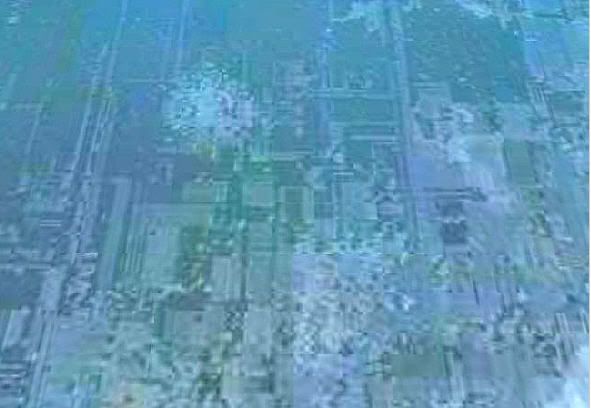 "Researchers have revealed the first images from the Caribbean sea floor of what they believe are the archaeological remains of an ancient civilization. Guarding the location's coordinates carefully, the project's leader, who wishes to remain anonymous at this time, says the city could be thousands of years old; possibly even pre-dating the ancient Egyptian pyramids, at Giza.
The site was found using advanced satellite imagery, and is not in any way associated with the alleged site found by Russian explorers near Cuba in 2001, at a depth of 2300 feet. (see next) "To be seen on satellite, our site is much shallower." The team is currently seeking funding to mount an expedition to confirm and explore what appears to be a vast underwater city."
That city complex found by sonar 1/2 mile down in the sea off Cuba.
<
Let's not forget the immense ziggurats off the coast of Okinawa 100 feet down, tentatively dated from 8000 to 12000 years BCE.
But we shouldn't hold our breath until we see
what NASA's hiding on the moon.