Funny He Should Bring That Up
Sir Paul McCartney: 'Death rumours led people to think I was an impostor'
"
Word spread nearly 40 years ago that the musician had died in an accident in 1966 and a series of clues on the cover of The Beatles' last recorded album Abbey Road proved it.
''I think the worst thing that happened was that I could see people sort of looking at me more closely - 'were his ears always like that? said Sir Paul
."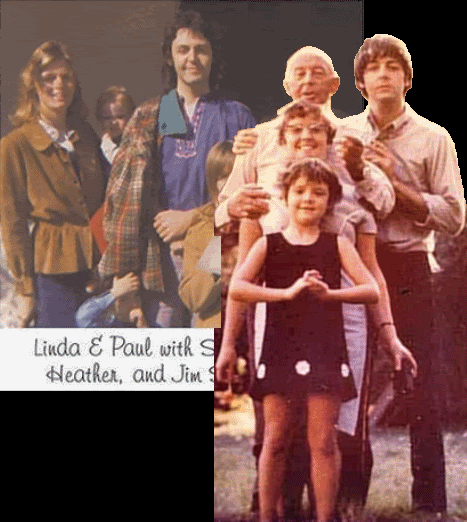 Paul with his dad superimposed on a pic with somewhat taller Paul
Supposedly Paul McCartney died in 1966 and was replaced with a guy named Bill Shepherd who was a lookalike that pretended to be him in business dealings abroad. The new Paul was taller with a different shoe size and a little older. If there was a switcheroo McCartney's family was in on it and the new guy turned out to be superbly talented also.