The Purity Ball
"
A purity ball (also known as a father-daughter purity ball or purity wedding) is a formal event attended by fathers and their daughters. Purity balls promote virginity until marriage for teenaged girls, and are often closely associated with U.S. Christian churches, particularly fundamentalist churches.
Purity balls can vary in many particulars, but fathers who attend typically pledge to protect their young daughters' purity in mind, body and soul. Daughters are expected to remain virgins, abstaining from pre-marital sexual intercourse."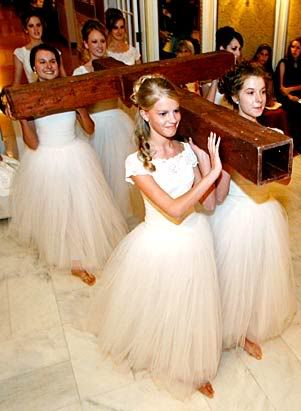 that's quite an albatross for fathers to hang around their daughters' necks
Satan get thee behind me...and don't push!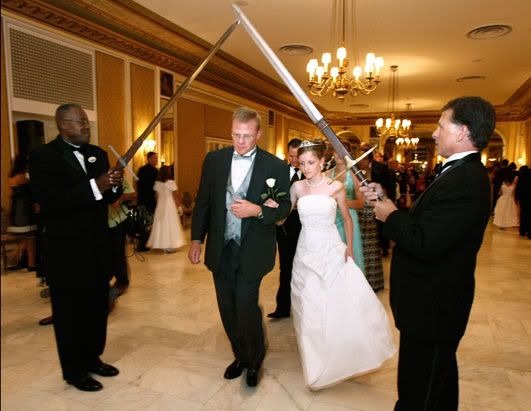 the fathers' "behold my giant penis" ritual
more pics
here
Flash Update
-
Virginity Pledges Lead To More Anal Sex, Study Finds
Wow. Talk about backfiring.