Why You Should Just Believe Everything You're Told
Britain's 2nd-largest city distributes leaflets with image of U.S. namesake
"
LONDON - Britain's second-largest city, Birmingham, has a new skyline — only it belongs to its Alabama namesake.
Birmingham City Council distributed 720,000 leaflets that praised residents for exceeding recycling targets, carrying a message that read: "Thank You Birmingham." The message appeared stamped across a photograph of the city's skyline. But the photo was not of Birmingham, England, but of Birmingham, Alabama
."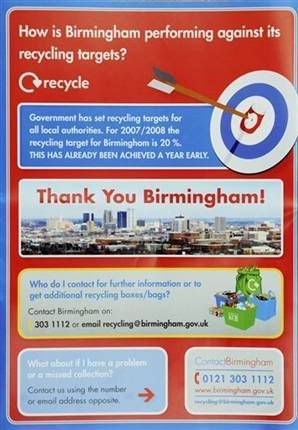 So, maybe we should think Georgia is the same as Georgia?