"Hey, We Took A Few Down, Didn't We?"
3/31/08 -
Israel Promises To Dimantle 50 Roadblocks
5/24/08 -
Israel Installed 41 Additional Roadblocks
"The UN report indicated that Israel erected 144 new checkpoints and removed 103."
Death Toll At Roadblock Rises To 162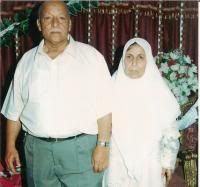 "The People's Committee to face up the siege announced the death of Lolo Habbush 59 year-old suffering from the kidney failure for several months, and only two days after the death of her husband Nabhan Haboush who suffered from cancer.
Rami Abdu, the spokesperson of the Popular Committee said that, had a permit to receive medical treatment outside Gaza, but was prevented from leaving after attempting to cross through the Erez crossing point three times.
Habbush then tried the southern Rafah but again failed."