A Portent?
"Comet McNaught falls into the class known as
hippeus or horse comets
because of the synchronic bands (striae) which resemble a horse's mane. According to Hephaistion of Thebes they foretell the sudden fall of tyrants and the rapid change of the affairs of these countries."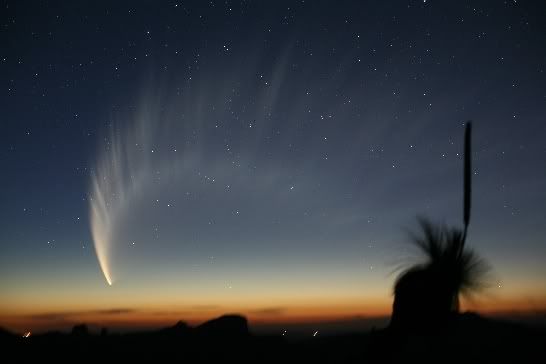 "When beggars die there are no comets seen; The heavens themselves blaze forth the death of princes." - Shakespeare.
Seen at
Orbit