Homeland Security Made Easy
The US government has a new website,
http://www.ready.gov/
. It's another attempt at scare mongering in the style of the old "duck and cover" advice after WWII. They use confusing images for advice in case of emergency, so let me help you understand what they really mean.
If you have set yourself on fire, do not run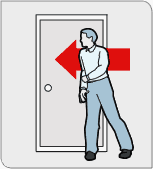 If you spot a terrorist arrow, pin it against the wall with your shoulder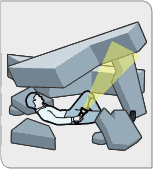 Use your flashlight to lift the walls right off of you
Hurricanes, animal corpses and the biohazard symbol have a lot in common. Think about it.
If a door is closed, karate chop it open
Do not drive a station wagon if a power pole is protruding from the hood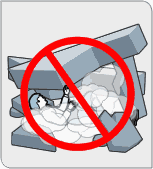 If you are trapped under falling debris, conserve oxygen by not farting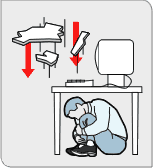 If your building collapses, give yourself a blowjob while waiting to be rescued
Hope that helps!